The 12 Ways We Care For You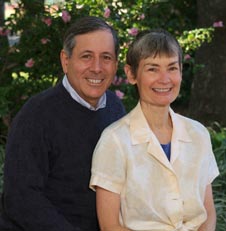 1. Experience
We care for you with our experience of more than 23 years of helping thousands of patients return to vibrant health. When you read the many patient success stories on this website, you will notice an amazing wide range of successes that not only include patients like you overcoming back pain, neck pain, headaches, shoulder arm & leg pain, but also thyroid symptoms, allergy, menopause & PMS, fatigue, sugar cravings, weight problems and much more.
2. Totally Gentle Care
We care for you with totally gentle methods and are known as the Gentle Chiropractors. We have taken additional post graduate training in gentle non-force methods. There is never any forceful twisting, thrusting to your body, never any cracking sounds. Other Doctors even refer frail patients to us because of the relaxed, totally gentle and safe care we offer. Little children are happy to receive this gentle care.
3. Acupressure Too
In addition to the totally gentle chiropractic adjustments, we care for you with specific gentle acupressure methods. This is gentle pressure only. No needles are used.
4. Empowering You With Knowledge & Strategies
We care for you by providing you with knowledge and self help health strategies. We are well known & sought after public speakers throughout the Bay Area on topics such as: Natural Strategies for Back Pain, Thyroid Problems, Sleep Problems, Hormone Problems, Sugar Balance Problem, Weight Problems, Allergy Problems and much more. We will happily share this knowledge with you.
5. Nutritional & Life Style Advice
6. Convenient Location
In Cupertino near Highway 85 & 280, our office is easily accessible for patients from Cupertino, Sunnyvale, Campbell, Saratoga, Los Gatos, Los Altos, Mountain View, San Jose and Palo Alto.
7. Passion, Commitment and Compassion
We both became chiropractors after overcoming debilitating diseases and returning to vibrant health through chiropractic care. Dr. Sharon overcame terrible back pain & rheumatoid arthritis & Dr. Allen totally overcame ulcerative colitis through chiropractic care. No matter how sick you are, we know there is a great possibility of getting well through natural means. We have been there & have a strong vision for your better health. We have a dedication & joy in helping you regain your health.
8. Low-Cost Initial Consultation & Examination
Because you found us on the internet, you will receive a consultation, examination, report of findings, and a copy of our book, Natural Possibilities for a Healthy Life for just $37.00. Plan to be at our office for one hour and fifteen minutes.
9. Drs. that go Beyond the Required Continuing Education
We aspire to be on the cutting edge & forefront of natural health care.
We usually take more than 4 times the number of hours required by the state licensing board. We love to learn new ways to help you.
10. Two Doctors are Better than One
We usually consult together on all patients. You get the combined benefit of two doctors, dedicated to improving your health.
11. Making it affordable for individuals & even whole families to get care
We do accept many health & auto insurance policies. For those who have no or limited insurance coverage, flexible financial plans are available. Because we love to work with families, we even have special family plans which make it affordable for the whole family to get well together!
12. Stability - We will be here for you
We have spent our whole careers of over 23 years practicing in Cupertino. We love coming to work every day to help people achieve vibrant health and plan to do this throughout our life. We do not plan to ever retire. Know that you have doctors who will be here for you and your family.