Monday, November 5th, 2012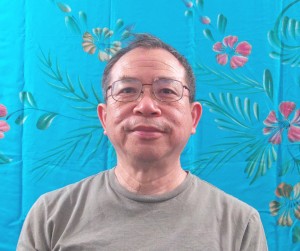 When I first began seeing Dr. Allen and Dr. Sharon, I had constant pain in my joints and muscles which included my knee, ankle, elbow, wrist, fingers, arm and many other areas. These symptoms had bothered me for years. I was not able to squeeze my hand tightly and even had difficulties climbing up the stairs. On top of that, I was always feeling fatigued throughout the day. Within 2 months of seeing the doctors, my joint and muscle symptoms had improved. I can finally raise my leg and climb up the stairs without any problem. My fingers finally can touch my palm without pain. Since going on the food diet for 2 weeks, I feel calmer mentally and my fatigue has improved. By knowing how to choose the best food for myself, I am getting healthier by losing weight from 157 lbs. to 147 lbs.! I have more energy now and I am pleased with the results that I have received at the Dubner Family Chiropractic Center.
Thanks Dr. Allen and Dr.  Sharon!
Simon Yip
San Jose, CA