Monday, November 4th, 2013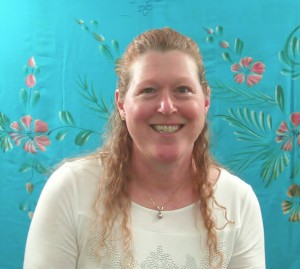 I had been diagnosed with rheumatoid arthritis 4 years before I started working for Dr. Allen and Dr. Sharon. I had been a runner having done multiple marathon and half marathons, but the rheumatologist told me I would never run again. I was on a plethora of medications which included:  methotrexate, neuronton, Mobic, folic acid, Elavil, levaquin, and twice weekly injections of Enbrel. The side effects were unknown to me but my body clearly did not appreciate what I was doing. I developed kidney stones and the rheumatologist was constantly monitoring my liver function because those drugs can really harm your liver!
I went on the offensive and decided to take control of my health!  I went on the Dubner Chiropractic Health Rejuvenation Food program and then worked with Dr. Sharon as often as I could. But…it was a slow, slow process! I continued to be monitored by my rheumatologist but I told him I eventually wanted to stop taking the drugs. Ever so slowly, I weaned myself off of all my medications. It took me well over 1 1/l2 years to get off all my medications. It has been 7 ½ years, I'm symptom free and on zero medications! I have even run some 10k's and half marathons!!
I am writing this because I believe in the work that Dr. Allen and Dr. Sharon do. I have personally seen so many people healed and back on track living their lives fully and abundantly! They truly are great healers who believe in the body's ability to heal itself.
Thank you Dr. Allen and Dr. Sharon for leading me on the pathway to health!
Sheri Mahaffey
Office Manager