Monday, February 27th, 2017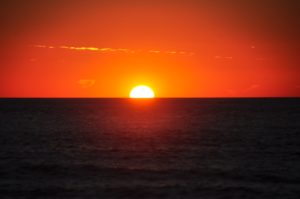 For the last 6 or 7 years, I had a more sedentary lifestyle that involved a lot of eating in restaurants, which left me overweight, pre-diabetic, and with High Blood Pressure (170/110). My medical doctor prescribed me medicine to help control my blood pressure. Even though the doctor thought that many of my issues could be improved with lifestyle changes, I was having a hard time making any permanent ones.
When I came to the Dubners my blood pressure was being managed with medicine (130/90) and I wanted to see how they could help me with managing my blood pressure and overall health. What stood out to me was that Dr. Allen and Dr. Sharon found the root cause of my health issues and did not just treat the symptom. They did food testing to see what foods my body was not benefited by.
After receiving treatments and doing the food plan with Dr. Sharon I feel less bloated, have lost  40 pounds, I am no longer pre-diabetic, and my blood pressure 110/70 without medicine, which my medical doctor said I could stop taking. Another surprising change is that my posture is much better and it is now uncomfortable to not sit up straight. The plan the doctors laid out for me has been easy to follow and I can stick with it.
I would recommend this care to others and have told many of my friends and family to come see the Dubners.
Balaji Thulasinathan
Software Engineer
Milpitas, CA