Monday, June 11th, 2012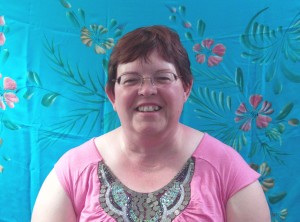 I originally came to the Dubners with neck and back pain issues related to poor posture. I had seen a physical therapist a couple years ago who told me my posture was causing pinched nerves. I went to a traditional chiropractor for almost a year after that with discouraging results – I was in more pain, and had developed a limp when walking. With nothing seeming to work, I became anxious and depressed, and was prescribed medications to treat those symptoms.
Since becoming a patient at Dubner Chiropractic, I've had so many improvements which have brought me a tremendous boost of satisfaction. My posture has improved; the limp is gone. I'm no longer on medications for anxiety and depression. I find it easier to be present, energetic and happy. I have had bowel and urinary flow improvements. I'm not cold even though I no longer have a Thyroid. I sleep much better, without the night sweats I had before. I'm more in touch with my body's needs. I love myself and others even more than before. I finally have the life I've been wanting. Coming to Dubner Chiropractic has been good for me physically, emotionally, mentally and spiritually. The staff is genuinely happy to see me and truly cares for me. I love coming to the office, and I tell people about it all the time! I'm so excited to be alive!
Nancy Meck
Home Health RN
Santa Clara, CA