Monday, April 22nd, 2013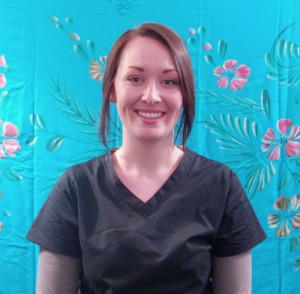 I was referred to Dr. Allen at Dubner Chiropractic by a family member after an auto accident in February. My car had been totaled. I had pain in my shoulder, neck, jaw and hip. After one month of gentle adjustments by Dr. Allen, the pain from the auto accident is practically non-existent. Physically, I feel better than ever!
In addition to the chiropractic treatments, I also chose to see Dr. Sharon for weight and skin issues related to food allergies, problems I had dealt with my entire life. I had been looking for a place like this, where I could be tested for food allergies and educated about what kinds of foods are best for me, for as long as I can remember. With the acupressure treatments Dr. Sharon and I also addressed the coldness I had in my hands and feet. The results are amazing! Within 3 weeks of treatments and doing the recommended food plan from Dr. Sharon, the redness in my face cleared and the coldness in my hands and feet is now only 50% of the time instead of all the time. The inflammation I didn't realize that I had in my body is now gone as well, as indicated by the loss of 4 inches at my waistline.
Within a month of seeing the Drs. Dubner, I am doing great! My memory is improving daily with the new food changes. I feel calmer. I'm drinking water on a regular basis. Now that my body is feeling good, I've been doing things that I had wanted to do for a long time, like spending more time outdoors and hiking. I'm no longer holding back in my life. People are complimenting me on how good my skin looks, and telling me that I look beautiful. I feel like I can go anywhere and do anything.
I highly recommend this practice to anyone, especially women. The office environment is safe and rejuvenating. It feels like I'm getting treated just by being here. If you are already curious, are drawn toward alternative medicine, or simply need to try something different, just get here!
Alexandra Anderson
Patient Care Coordinator/Front Office Receptionist
Pleasanton, CA