Friday, January 9th, 2015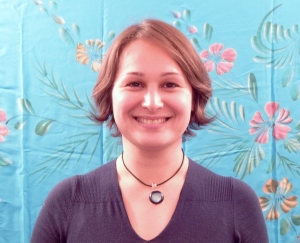 When I first met the Dubners, I had been injured in a severe sledding incident. I was in pain every day. My entire spine was whiplashed. There was no healthy curve in my neck, which caused my scoliosis to progress. I was always cold. I was also overweight by about twenty pounds. I had intense mood swings and emotional upsets which I felt completely helpless about. I knew I needed to find balance both physically and emotionally.
I've been to all of the Dubners free health lectures, and I've learned so much about natural health. The daily pain I had been living with for years is almost nonexistent – unless I eat processed sugars. I had no idea how much eating processed food caused pain in my body until I was educated by the Dubners. I committed to eating naturally, the way they taught me. I did their two-week Health Rejuvenation Food Plan when I started care. After about three weeks the extra pounds and inches started falling off. I went from a size 14 to a size 4, which I've easily maintained for 3 years now! In addition to the weight loss, I've noticed that the shape of my body has changed with my new, improved posture. I get up earlier in the morning than before, feeling awake, energetic and positive. I feel more like myself – or the best version of myself.
Dr. Sharon's gentle acupressure treatments helped lessen the residual effects of the birth control and anti-depressant chemicals I had put in my body long ago. This improved how I felt tremendously. Also, Dr. Sharon treated me for my cold sensitivity and now I am able to tolerate cooler temperatures. The emotional treatments I received from Dr. Sharon have helped as well. Dr. Allen's gentle chiropractic adjustments have restored my range of motion and my body's natural state of balance. My spine is the healthiest it's ever been.  I'm better able to adapt to stress now. I feel more present and 'in my body'. The work is so gentle, yet profound. It has truly been a blessing to be cared for and also to be taught how to care for myself. Thank you, Dr. Allen and Dr. Sharon, for all of your support on my healing journey.
Shannon Hernandez
Office Manager
Sunnyvale, CA