Wednesday, September 14th, 2016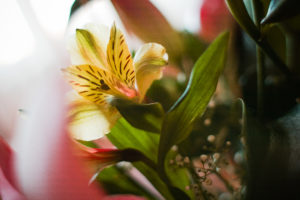 In April 2016 I started my treatments at the Dubner Chiropractic Center. Within four weeks, I lost 16 pounds, my energy levels spiked and I experience noticeable improvements with my digestive issues, lower back pain, shoulder, and neck discomfort. My body responded beautifully in many ways to Dr. Sharon's protocol and Dr. Allen's treatments.
Losing extra weight was something I had given up on since I had previously been a full blown sugar and carbohydrate addict. At first, I did not know how I was going to adjust my eating patterns and habits to my new Dr. Sharon prescribed eating plan. I lost 25 pounds in 4 months and it has been a breeze maintaining my new weight!
Eating whole unprocessed foods and avoiding the foods that my body does not like worked like magic. I easily developed new eating habits that are sustainable and easier on my checkbook too! I never felt deprived, in fact, I found food to be much more enjoyable and tasty than ever before, and still do!
With much appreciation and gratitude,
LH
Palo Alto, CA