Menlo Park Patient Neck Pain, Acid Reflux, Heartburn Success Story through Cupertino Chiropractor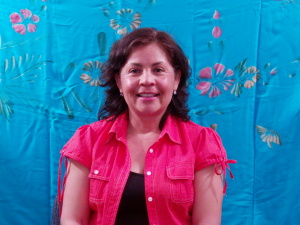 I was referred to Dubner Chiropractic because I was suffering from excruciating neck pain. I had tried massage, pain pills and exercise, none of which helped. I had stopped doing my daily walks due to the pain I was in. Within a couple of adjustments from Dr. Allen, my neck felt so much better. What a relief! With continuing treatments, I gradually started walking 20 minutes every day. Then eventually three times a week and now I am able to walk, jog and run every day.
When I started working with Dr. Sharon, my acid reflux went away within 4 weeks. In the past I had taken Prilosec and still suffered. Also, my immune system is so much stronger. Now I rarely get a cold or ear infections.  In the past I would get painfully frequent ear infections, stuffy nose and head colds.
Since coming to the Dubners, I feel as if I have been released from something. I used to have pressure and stress and now I no longer do. At first, when I would see the totally gentle treatment Dr. Allen does, my initial thought was he was not doing anything until I actually got treated. I then immediately noticed a difference in my body. Also what surprised me was the advice Dr. Sharon gave me about food actually worked. I would definitely recommend this care to others because the treatment they do really helps and makes a difference in your life. 
Esmeralda Maldonado
Menlo Park, CA.
Office Assistant
Tags: Acid Reflux, Digestive Problems, Heartburn, Neck Pain