Mountain View Patient Low Back Pain and Weight Loss Chiropractic Success Story with West San Jose Chiropractor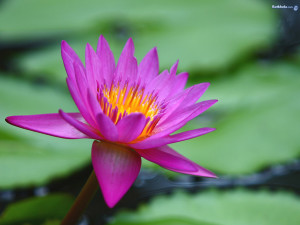 I have always had lower back pain but all of the sudden it got worse and migrated to my spine. I could hardly get up out of bed or get into or out of a chair without excruciating pain. My little kids needed to be picked up all the time and it was killing me. I felt so crippled, like an old woman on her death bed.  I had gone to a doctor in the past for back pain, but his response was basically, "Get over it, you're a grown up now, that's just what happens, everybody has back pain, just take some Advil." So, I didn't feel motivated to seek medical treatment.
I did turn to yoga, but somehow the pain was getting worse, not better. Luckily, I overheard my very wise yoga teacher recommending the Dubners to another student, and I pounced on the information.  Within a few days, I was in their office and getting treated.  I noticed an immediate improvement with Dr. Allen's adjustments, and a reduction in my inflammation and pain with the elimination diet.  
Dr. Sharon and Dr. Allen helped me to get to the root of my severe back pain and together, we found a solution.  The pain subsided, and every day I feel like I am taking steps toward vitality and energy.
After two months of treatment I went to meet a friend for lunch and she told me she hardly recognized me. She said it wasn't just the weight loss that made me unrecognizable, but that I also seem more confident and brighter in the way I carry myself. It was such a wonderful, affirming compliment and I owe it to Dr. Sharon and Dr. Allen.  I'm excited to continue my treatments at Dubner Chiropractic to see what new possibilities of health can open up to me here.
Sophie A.
Mountain View
Tags: Cupertino Chiropractic, Low Back Pain, San Jose, Weight Loss, West San Jose Chiropractor