Los Altos Hills Patient, Bloating, Acid Reflux, Heartburn. Success Story Through West San Jose Chiropractor.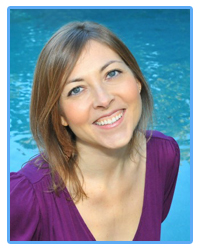 After suffering from severe and inexplicable bloating for over a week, I went to see my medical doctor. She was unable to offer any real explanation for my condition and recommended Miralax and a CT Scan, which seemed both unhelpful and excessive. I immediately came in to see the Dubners.
Dr. Sharon discovered the culprit! After my first treatment, I experienced immediate relief and within 3 treatments the bloating was gone completely.
We then began to address my digestion on a deeper level, focusing on my acid reflux. I had tried for years with my doctor, a gastroenterologist, and a different chiropractor, and suffered excruciating pain with disastrous results. Following the Dubners' recommendations, I was able to stop the medication with ease.
My symptoms are cleared up entirely as long as I continue to eat well and be healthy. I am thrilled to say that after 15 years of acid reflux, I am now entirely off of Prilosec OTC – something I thought would never happen!
I feel so relieved to be free and not be dependent on that medication for the rest of my life!
I whole-heartedly recommend the Dubners!
Kristen Kancler
Los Altos Hills, CA
Tags: Acid Reflux, Bloating, Cupertino, Cupertino Chiropractic, Digestive Problems, San Jose, West San Jose Chiropractor