Margaret Atherton: Chiropractors of cupertino back pain, weight loss, sleep problems, knee, hot flash, and thyroid problem success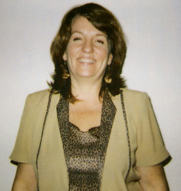 I first heard about the Dubners through a Thyroid talk they were presenting at the Y, and I was really interested because I have a Thyroid problem. My Thyroid problem was mild for awhile and I was seeing a General Practitioner, but became worse when I accidentally overdosed on my Thyroid medication for a month. After a while, my medication had to be increased because my body got used to the dosage and it made me jittery. Along with my Thyroid problem, I had hot flashes, thin fingernails, and I was always tired. I also had trouble falling back to sleep when I would wake up in the middle of the night. On top of all that, because my knees ached, I had a lot trouble getting up after sitting down on a chair. I needed people to help me get up since I wasn't able to do it on my own.
During the first four months of receiving care from Dr. Allen and Dr. Sharon, I was able to cut my medications in half, my nails are stronger, I sleep better at night, and my hot flashes are completely gone!! Additionally, my knees are greatly improved and I am now able to get up on my own after I sit down on a chair!!
I am telling all my friends and family about the Dubners because I want them all to be healthy!!!
Margaret Atherton.