Connie Truedel: Cupertino chiropractic back pain, hot flash, fatigue, sleep problem, thyroid problem and weight loss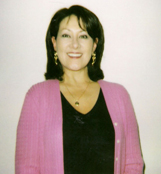 I first heard about the Dubners at a Sluggish Thyroid talk at Curves. I had just been diagnosed with sluggish thyroid and was tired all the time and having hot flashes.
After just 3 weeks of care and no medications, I am losing my belly bulge and can drive home from work without stopping to take a nap along the road. Also, my mid back "stress" pain is gone! Best of all, after 3 years of waking up every hour or so with a hot flash, I am now sleeping through the night. My hot flashes have decreased, I have more energy, and even my boss and co-workers notice a great difference in my attitude – all for the better. I am also able to do garden work, house work, and the laundry without getting tired and sore.
Thanks both to Drs. Allen and Sharon Dubner and their staff for a journey of no pain!! 
Connie Truedel