Cheryl Hallberg: Patient from Los Gatos chiropractic success with fibromyalyia, chronic fatigue, hip and leg pain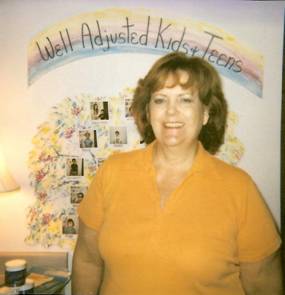 I first came in to see the Doctors for my hip pain. It was extremely painful, I could only walk up the stairs one foot at a time, and I was unable to put full pressure on it. I also had nerve pain in my left calf muscle that went up my entire leg. Previous Doctors and Physical Therapists had told me it was my lower back causing the pain on my hip and leg, and said it should go away, but the pain never stopped for 2 years. Within 1 week of being treated by Dr. Allen & Dr. Sharon, it started feeling better and isn't an issue at all now 5 weeks later! After having lung surgery 5 years ago, my mid-back hurt on and off. I have also lived with Fibromyalgia & Chronic Fatigue Syndrome for 10 years, so that I was tired and ached all over. It became a part of me, and I wasn't expecting it to go away. When I came in to see the Doctors, they told me they have helped other patients with Fibromyalgia and might be able to help me. After seeing Dr. Allen and Dr. Sharon, my hip pain has disappeared!  What's even more amazing is my Fibromyalgia and CFS are completely gone after 5 short weeks. My energy level has dramatically improved, which makes me so grateful, because I am finally able to take care of my grandchildren.
Have chronic pain? Schedule a free consultation with the Doctors Dubner. I'm glad I did!
Cheryl Hallberg
Los Gatos
Bookkeeper