Melanie Banfield: Cupertino hip pain, sciatica, sleep problems and stress solution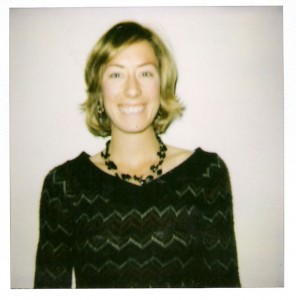 For five years, I had really bad hip problems that made my legs numb. All this changed when I went to see Dr. Dubner. Before seeing Dr. Dubner, I couldn't wear high heels and my hips would hurt if I was walking or standing around all day. I even had to buy a new bed to help ease my condition. I saw a medical doctor who prescribed me extra strength Ibuprofen, which I couldn't take too much of because I had an ulcer in college. I was also given some shoe inserts, but it didn't help the pain. After six weeks of care with Dr. Allen, I felt a dramatic improvement in pain! My hip pain went away and is continuing to steadily improve! I can wear high heels now, I can go running, I am able to play hockey again, sleep better at night, have better stress management, and I take WAY LESS Ibuprofen than I used to!! I don't feel restricted in doing everyday things any longer, and the best part is that the techniques are so gentle!
I am still continuing my care because I like coming to the Dubner's office. It allows my whole body to relax. I feel like it's a very effective preventative medicine without the medications.
Thank you Drs. Dubner.
Melanie Banfield