Todd Shimamoto: Improved co-ordination effectiveness and clarity through chiropractic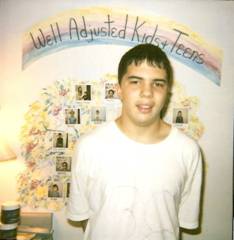 My son Todd is passionate about basketball and is diagnosed as PDD. After about 2 months of care with Dr. Allen and Dr. Sharon we noticed a huge difference in his ability to play basketball. He became faster and more assertive on the court. He became really aware of what was going on and dramatically increased his effectiveness. He typically scored from 0 to 4 points per game at the AAU level. At his last game, a very intense AAU level game, he scored 11 points. Also, his legs and feet feel good instead of being tired and sore. Want to increase your ease and effectiveness?
Give Dr. Allen and Dr. Sharon a try, and see what happens for you!
Cheryl Shimamoto
Todd's Mom