Anna Pissanetzky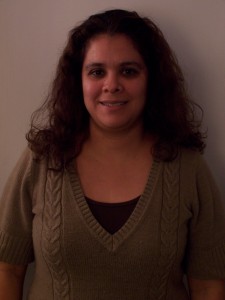 When I came to the Dubners in September 2009, I had a history of grinding my teeth for seven years or more, severe headaches that had been particularly bad the past year and constipation since well before college.  I had seen my general practitioner for treatment of the headaches and a nasal spray was recommended.  I used it a few times, but did not like the idea of taking medication every time I had a headache.  I wanted a natural alternative for my body.  I also ate a lot of fiber and drank tea to try and control my constipation. 
After I started seeing the Dubners, I stopped grinding my teeth!  I no longer wake up in the middle of the night in terrible pain!  My headaches are much less frequent and also much less painful!  I'm also regular now for the first time in years!  My mental state is more even.  I am calmer, handle stressful situations better and sleep through the night more often!
I am amazed at how fast I saw results!  I am very impressed with Dr. Sharon's amazing ability to determine what is out of balance in my body.  I had never seen that technique used before.  My two children now come here for asthma and posture.  I have and will continue to recommend Dubner Chiropractic to friends and family!
Anna Pissanetzky
Santa Clara Home School Mother