Chiropractic Patient from Sunnyvale: Back Pain, Weight, Sinus, Insomnia, Fatigue, Arthritis, Stress Success Story at Cupertino Chiropractor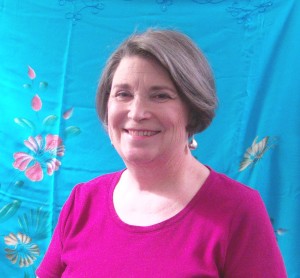 I feel like I have a new lease on life. For more than 25 years, I lived with fatigue, overwhelm, back pain, widespread muscle and joint pain, sinus problems, insomnia, brain fog and depression. Year by year, the symptoms increased and my weight increased right along with them. There were mornings that I couldn't touch a place on my body that did not hurt.
In the past 7 months since I have been seeing the Dubners, things have changed dramatically. My energy level is amazingly improved. I have lost over 30 pounds, and the pain is significantly reduced and continues to decrease. I am off all medications. It is an ongoing process of peeling off the layers it seems. As each new layer is revealed, I feel like I am rediscovering myself. I am standing up straighter and taller both physically and emotionally. It is comfortable to live in this body for the first time in more years than I count. I have the energy and the focus to get things done. I have learned how to play. There is a bounce in my step, flexibility and ease in my movements, and a newfound joy and contentment. It is so good to be smiling again.
Thank you Dr. Sharon and Dr. Allen,
Linda Ormiston
Sunnyvale, CA
Clinical Psychologist
Tags: Arthritis, Back Pain, Cupertino Chiropractic, Energy, Fatigue, Insomnia, Sinus