Wednesday, August 1st, 2012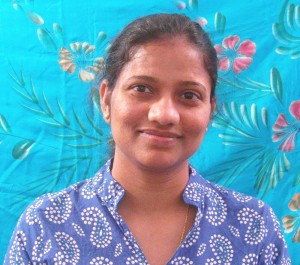 Before coming to Dubner Chiropractic, I thought I was dying. I had been suffering about four years from migraines, low back pain, severe fatigue and intense sugar cravings. Whenever I went outside, the headaches would get worse. At times, the fatigue was intense to the point of momentary unconsciousness. I was so forgetful, which I felt terrible about. I could not even walk for ten minutes because of swollen feet, legs, shoulder and back pain. I had to rely on my husband to run all of our errands. I fell asleep at night with tears in my eyes because of the pain in my low back.
Within four weeks of starting care, I could feel more energy flowing through me, and I knew I could trust these doctors. I decided to do the Health Rejuvenation Food Plan right away. It helped reduce the sugar cravings. The food tips and suggestions they gave me made it easy, and now I follow a new way of eating daily, which has made a huge difference in how I feel.  Within one short month, my periods went from being totally miserable for 3 – 5 days to not bad and that is great! I now run errands all day without throwing up or having migraines. I can walk for thirty to forty minutes at a time with no swollen feet and legs, and no low back pain. My posture has improved and I'm standing taller than ever before. At night I fall asleep easily and sleep well. I have less stress and more energy. Even my memory has improved. I'm delighted to feel so good. I'm so much happier. I used to cry before I came here because of sadness. After only one month I cried again, but for joy! The Dubners have magic in their fingers! I feel like I've been given a second chance at life.
Vasanti Aruva
Housewife
Santa Clara, CA